Online preferred shopping environment of affluent consumers
The latest "Shullman Luxury and Affluent Monthly Pulse: Very high-income consumers are still shopping" takes into account the responses of adults with household incomes in excess of $250,000 – about 3% of adults in the U.S. live in such households.
It found that online is, by far, the preferred method of both researching and purchasing products among these high-earners. In fact, 86% prefer to research and purchase from an online device (64% desktop computer, 18% tablet, 5% smartphone).
"I do not think luxury marketers are totally aware that [consumers] are using online for research and are getting comfortable buying that way," said Bob Shullman, founder and CEO of the Shullman Research Center, New York. "Consumers, in particular, really enjoy convenience, and online offers convenience."
And, why shouldn't they? The Internet has long catered for the rich and connected and, with high-end mobile technology and shopping it fits perfectly into their lifestyle.
Other findings from the report include:
– Just 10% of affluent consumers said that they prefer researching in-store;
– 2% prefer researching via a personal shopper, 1% by mail order and 1% via telephone;
– 62% of affluent adults said they are comfortable using online to make purchases of which 51% use a desktop PC, 7% tablet and 4% smartphone;
– Just 33% said they felt comfortable purchasing in-person at a store and 49% via a personal shopper.
The survey also found that almost three-quarters (73%) of affluent shoppers made purchases on Amazon in the past year.
"Probably the most surprising finding is that Amazon is now No. 1 for higher-income consumers and mass-market consumers," said Shullman. "Amazon offers a virtually unlimited selection, lower prices and delivery options."
ABOUT THE AUTHOR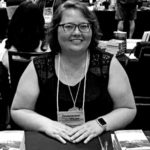 Kristina Knight is a freelance writer based in Ohio, United States. She began her career in radio and television broadcasting, focusing her energies on health and business reporting. After six years in the industry, Kristina branched out on her own. Since 2001, her articles have appeared in Family Delegate, Credit Union Business, FaithandValues.com and with Threshold Media.