Consumers expect in-store experience on mobile websites
Most (85%) smartphone owners use their device to research and compare products and prices before making a purchase decision. A new Mobile Experience Survey from web content and customer experience management provider Kentico Software found that the decision to make that purchase does not revolve purely around products and prices, but also on the overall shopping experience a mobile website offers.
"Our survey suggests that while shoppers like the convenience of shopping online via mobile devices, they still want as much of an in-store experience as possible," said Kentico CEO and founder, Petr Palas .
"While it may be impossible for businesses to provide mobile shoppers with a 100% in-store experience, they need to make mobile shoppers 'feel' as if they're truly in their stores, touching their products, talking to sales reps, and being catered to. Otherwise, they will lose business to those sites that do."
It goes without saying that websites that aren't optimized for mobile are a big turn-off. Previous research has demonstrated as much. Kentico's survey also reiterates the point with 44% of tablet and smartphone users citing they would never return to a site if it was not mobile optimized. Over half (52%) said they wouldn't return often.
Conversely, 76% of smartphone users and 78% of tablet users return often to websites that look good and work well on their mobile devices.
"This goes beyond what businesses actually do and sell online," says Palas. "If their sites aren't mobile friendly, people who are out and about will forge new brand relationships with competitors, and they'll take these relationships back home with them to their computers. When it comes to making and breaking customer relationships, it's all happening on mobile devices."
ABOUT THE AUTHOR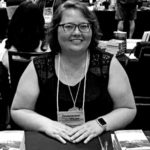 Kristina Knight is a freelance writer based in Ohio, United States. She began her career in radio and television broadcasting, focusing her energies on health and business reporting. After six years in the industry, Kristina branched out on her own. Since 2001, her articles have appeared in Family Delegate, Credit Union Business, FaithandValues.com and with Threshold Media.