Flurry: 80% of mobile time spent with apps
Just 20% of time spent on mobile devices by Americans is spent using the mobile web. Instead, the majority (80%) of time is spent using a variety of apps to socialize, get the latest news, organize day-to-day tasks and play games.
In fact, according to Flurry's figures, 32% of the 2 hours and 38 minutes Americans spend each day using a mobile device is spent gaming.
The next largest chunk of time is spent with Facebook – 18% – more than any other mobile activity including entertainment (8%), utility (8%), other social networking sites (6%) or news (2%).
However, as Flurry points out in a blog post, many Americans are consuming web content from inside the Facebook app.
"When a Facebook user clicks on a friend's link or article, that content is shown inside its web view without launching a native web browser (e.g., Safari, Android or Chrome), which keeps the user in the app," writes Simon Khalaf, President and CEO of Flurry. "So if we return to the chart and consider the proportion of Facebook app usage that is within their web view (aka browser), then we can assert that Facebook has become the most adopted browser in terms of consumer time spent."
Flurry also found that Americans are using more apps now than ever before. Towards the end of 2012 7.9 apps were launched each day compared with 7.5 per day in 2011 and 7.2 per day in 2010.
ABOUT THE AUTHOR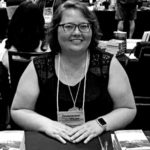 Kristina Knight is a freelance writer based in Ohio, United States. She began her career in radio and television broadcasting, focusing her energies on health and business reporting. After six years in the industry, Kristina branched out on her own. Since 2001, her articles have appeared in Family Delegate, Credit Union Business, FaithandValues.com and with Threshold Media.