Facebook Fan value rises 28% since 2010
A survey of 2,000 U.S. adults in January this year revealed that the value of a Facebook Fan to a brand has risen 28% since 2010.
Today, the average value of a Fan across brands is $174.17 when expenditure, brand loyalty, propensity to recommend, media value, cost of acquisition and brand affinity are taken into account.
Fashion brand Zara's Fans are worth over $405.54, found the research, followed by Levis at $312.01. Meanwhile, the value of Coca-Cola Fan is relatively low at $70.16.
"The increase in average Fan value is driven by Fans' tendencies to be Super Consumers," explains Max Kalehoff, vice president of product marketing at Syncapse, on the company's blog. "Not only do they tend to be brand users first, they spend more, engage more, advocate more, and are more loyal. The significant and increasing value of a Facebook brand Fan affirms past social marketing investment and mandates deeper commitment and accountability in the future."
But wait, if you thought that Zara's Fan value of $405.54 was impressive, new brands in the study for 2013 make it pale in comparison. A BMW Fan is worth a massive $1,613.11, Walmart's $834.76 and Target's Fans $618.53.
ABOUT THE AUTHOR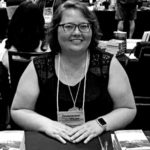 Kristina Knight is a freelance writer based in Ohio, United States. She began her career in radio and television broadcasting, focusing her energies on health and business reporting. After six years in the industry, Kristina branched out on her own. Since 2001, her articles have appeared in Family Delegate, Credit Union Business, FaithandValues.com and with Threshold Media.