U.S. consumers not driven to shop online by same-day delivery
Of the 1,500 U.S. consumers questioned by The Boston Consulting Group, just 9% said that same-day delivery would influence them to shop more online. Despite this attitude, many retailers including Amazon and Wal-Mart are implementing this option.
However, consumers consider the option too expensive and few could identify an occasion when same-day delivery would be an attractive option – perhaps for last-minute gift purchases. When asked what they would pay, on average, to get a $50 online purchase delivered on the same day that value was just $7.50, way below the fees charged by most retailers already providing the service.
Instead, the survey results suggest that same-day delivery will remain a niche service, more popular among young urbanites with big salaries. The Boston Computing Group notes that while this demographic makes up only 2% of the market, they spend about twice as much online than the average U.S. consumer.
"Same-day delivery will be a niche service in the near future," said Rob Souza, a partner at BCG. "Retailers may choose to offer it to build customer loyalty, enhance brand awareness, or keep up with the competition. But it is unlikely to generate significant revenues for either retailers or carriers."
ABOUT THE AUTHOR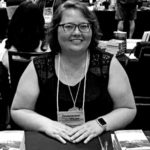 Kristina Knight is a freelance writer based in Ohio, United States. She began her career in radio and television broadcasting, focusing her energies on health and business reporting. After six years in the industry, Kristina branched out on her own. Since 2001, her articles have appeared in Family Delegate, Credit Union Business, FaithandValues.com and with Threshold Media.