Reports: More people going mobile, looking for content
New data out from BuyVia shows that the top online shopping search terms (February) included 'TV', 'iPad' and 'Kindle Fire'. With television one of the most searched terms online, it makes sense for app developers and content creators to include online and mobile publishing outlets for their video content.
That is where the upgraded Telly app comes in. Through Telly, viewers can use social to discover engaging content, share that content with friends and even create video content. The upgraded mobile app for Telly offers group sharing options, a new viewing system and the ability to tag the people in the video itself.
"We recognized that there was a huge issue in sharing videos with all your groups of friends – no one wants to receive a fifteen email long thread of people talking about a shared video," said Telly CEO Mo Al Adham. "We want our users to be able to share the videos they love with the right group of people all in one place."
Meanwhile, comScore has released January smartphone numbers; according to their report there are now more than 129 million US consumers using smartphones. Just over half (52%) are operating on the Android platform.
The top handsets include Apple's iPhone (37% market share), Samsung (21% market share) and HTC (9.7% market share).
ABOUT THE AUTHOR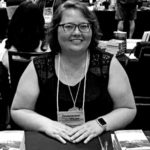 Kristina Knight is a freelance writer based in Ohio, United States. She began her career in radio and television broadcasting, focusing her energies on health and business reporting. After six years in the industry, Kristina branched out on her own. Since 2001, her articles have appeared in Family Delegate, Credit Union Business, FaithandValues.com and with Threshold Media.