Nucleus: More than a quarter of travel website browsing via mobile
In June, 2012, 20.5% of traffic to travel websites came from mobile browsers. Six months on and that figure has jumped 31.7% to 27.1%, found Nucleus in Wave 4 of their Mobile Web Browsing Survey. Three out of the 10 travel websites studied now have mobile traffic levels of more than 30%.
The study of 10 travel websites, accounting for 1.7 million unique visitors, found that Apple continues to account for the biggest share of mobile devices with 88.3%, up from 84.9% six months ago. The iPad alone accounts for 62% of all mobile traffic despite growing competition from other tablets and large screen smartphones.
While traffic from Android devices has risen on the more price sensitive mass market websites, the average penetration of website browsing was found to have remained at a steady 7-8%. iPod, Blackberry and Symbian smartphones together represented less than 1% of mobile browsing on the studied websites.
"What we are observing is a continuing significant change in user behavior," writes Nucleus founder and chief executive, Peter Matthews, on the company blog. "The trajectory of the growth curve confirms it won't be long before mobile browsers exceed PC users and we wave goodbye to the PC-era."
A full copy of the survey and findings can be viewed online (.pdf).
ABOUT THE AUTHOR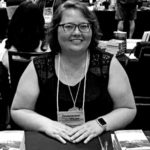 Kristina Knight is a freelance writer with more than 15 years of experience writing on varied topics. Kristina's focus for the past 10 years has been the small business, online marketing, and banking sectors, however, she keeps things interesting by writing about her experiences as an adoptive mom, parenting, and education issues. Kristina's work has appeared with BizReport.com, NBC News, Soaps.com, DisasterNewsNetwork, and many more publications.