Quality product images on retail websites can improve return rates
When SpinMe asked retailers to choose the most effective tools used to drive sales on websites, 43% put 360 spin and 3D imaging in top place, alongside multi-language options. Twenty-one online retailers were consulted from fashion (48%), sports-related (43%) and electronic /homewares (9%) categories.
Just over half (55%) of retailers surveyed had been using 360 spin and/or 3D imagery for three months to a year. More than two-thirds (67%) agreed the reason for implementing this style of photography was to improve the overall consumer experience.
Nearly all the retailers (93%) used 360 spin and 3D imagery across some of their products. Only a small proportion (7%) used it across their entire website. However, almost a quarter (23%) said they intended to roll the technology out across all products.
Furthermore, when asked about the effect 360 spin and 3D imagery had on returns, 27% said they had seen a reduction of between 1% and 10%. The rest of the sample had either not yet seen a reduction or were yet to measure this area.
Most (86%) of retailers also believe consumers rate excellent imaging as a key driver of sales. They are able to scrutinize goods and are therefore a lot more confident with a purchase decision and have a better expectation of what they will receive in the mail.
"Consumers are inclined to buy online based on what they can see and how closely they can inspect products," said David Brint, Marketing Director at SpinMe. "The correlation between what retailers rate as one of the most effective sales drivers and what they believe is most important to consumers is telling. Although there are many sophisticated components that make up a successful e-commerce operation, the basics remain constant."
ABOUT THE AUTHOR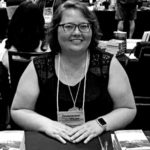 Kristina Knight is a freelance writer based in Ohio, United States. She began her career in radio and television broadcasting, focusing her energies on health and business reporting. After six years in the industry, Kristina branched out on her own. Since 2001, her articles have appeared in Family Delegate, Credit Union Business, FaithandValues.com and with Threshold Media.