2013 – the year of the virtual fitting room?
Buying clothing online has always had its problems. It's hard to judge the quality and feel of a fabric, sometimes difficult to ascertain the exact hue of an outfit and, the most common problem of all, knowing whether it will actually fit.
In fact, such are consumers concerns that many won't purchase clothing online unless returns are free.
Research carried out last year by UK virtual fitting room company, Fits.me, involving 1,000 UK consumers, found that 60% won't purchase clothing online if a retailer does not offer free returns.
"Consumers don't trust the sizing information they see online, and with good reason: there are no universal sizing standards, and sizing may vary considerably even within a single retailer," says Heikki Haldre, founder and chief executive of Fits.me.
To get around the problem, many online shoppers (41%) are ordering multiple sizes for one item and returning those that don't fit. This costs those retailers offering free returns a lot of money, not only in postage but in re-warehousing and, possibly, discounting for resale.
"Returns are very damaging to profitability and what we may be seeing is that retailers are reaching some kind of tipping point, forcing them to address the issue," says Haldre. "We are experiencing a great deal of not just interest in our virtual fitting room, but real intent."
Fits.me's software-as-service tool allows shoppers to enter their measurements which are then modeled on a robotic mannequin to show how clothes fit various shape and size combinations.
Brands that have recently signed up for Fits.me's online fitting rooms include Adidas, Hugo Boss, L.K. Bennett, Nicole Fahri and Superdry. Each brand has a customized fitting room which will be launched in time for Spring/Summer collections.
ABOUT THE AUTHOR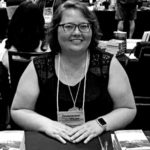 Kristina Knight is a freelance writer with more than 15 years of experience writing on varied topics. Kristina's focus for the past 10 years has been the small business, online marketing, and banking sectors, however, she keeps things interesting by writing about her experiences as an adoptive mom, parenting, and education issues. Kristina's work has appeared with BizReport.com, NBC News, Soaps.com, DisasterNewsNetwork, and many more publications.