1 in 4 mobile users plan to up their use of mobile payments in 2013
According to Prosper Mobile Insights' latest analysis, more than a quarter (26.6%) of mobile users plan to use their device to help them stick at New Year's resolutions.
More women (29.4%) than men (23.6%) plan to use their smartphone or tablet to keep them on track, whether they are attempting to quit smoking, shift some weight or make more of an effort to connect with relatives.
The most common resolutions being tracked by mobile are being on time (74.9%), keeping in touch with people (64.6%) and budgeting (48.6%).
Overall, a third (33.7%) of mobile users said they planned to use their device more in 2013 than they did last year. Less than 6% intend to use their device less. Furthermore, mobile users have plans to use their devices for more online shopping in 2013 and 23% want to up their use of mobile payments.
"Fresh off a holiday season which saw record numbers of consumers headed online, it's interesting to note that nearly a quarter of Mobile Users are resolving to use their devices more often for shopping and payments," said Pam Goodfellow, Consumer Insights Director, BIGinsight. "Clearly, the line between e-commerce and m-commerce will continue to blur into the New Year as the term 'online shopping' evolves."
ABOUT THE AUTHOR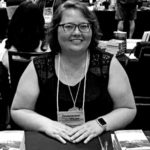 Kristina Knight is a freelance writer based in Ohio, United States. She began her career in radio and television broadcasting, focusing her energies on health and business reporting. After six years in the industry, Kristina branched out on her own. Since 2001, her articles have appeared in Family Delegate, Credit Union Business, FaithandValues.com and with Threshold Media.