Source Metrics release offers power over social mentions
"Social marketers are finding traditional listening tools inadequate as they only offer high level business intelligence versus something they can use on a daily basis to determine what are the most actionable mentions from a marketing perspective," said Scott Lake, CEO and Founder, Source Metrics. "We give marketers information in real time which enable them to make the biggest impact on their public brand perception."
The Social Media Inbox allows brands to:
• Monitor social media mentions in real time
• Assess customer sentiment within the mention, for both brands and competitors
• Listen and respond to the customer
• Reach social media influencers
• Track social campaigns
Brands who not only Tweet and Facebook Update fans about new products but offer those social users content – new ways to use a product, new information about product accessories, deals and coupons – have a better chance at engaging those consumers. In some cases those customers will become brand advocates. The key is being able to monitor what is happening and then being able to react to customer complaints or compliments quickly.
By acting in real time, the Source Metrics tool gives brands that ability.
ABOUT THE AUTHOR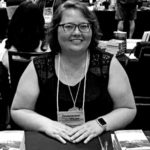 Kristina Knight is a freelance writer based in Ohio, United States. She began her career in radio and television broadcasting, focusing her energies on health and business reporting. After six years in the industry, Kristina branched out on her own. Since 2001, her articles have appeared in Family Delegate, Credit Union Business, FaithandValues.com and with Threshold Media.