Nielsen: Significant social media growth driven by mobile
In July, 2012, Americans spent a whopping 121 billion minutes on social networks, a 37% increase on July, 2011, according to Nielsen's latest social media report. That's a lot of time posting statuses, pinning images and tweeting.
While more and more social networks come online, the main force driving the increase in their use is mobile, says Nielsen. Social app use increased by 76% year-on-year and now accounts for almost a third (30%) of time spent using mobile, compared to 20% of time spent on desktop.
Unsurprisingly, Facebook continues to be the most-visited social network in the U.S. and the country's top web brand in terms of time spent accounting for 17% of time spent online via desktop.
However, Pinterest's rise in popularity in 2012 is illustrated by it having the largest year-on-year increase in both time spent and unique audience of any social network across desktop, mobile web and apps.
In terms of gender, women are spending significantly more time on social media than men – 8 hours 37 minutes on desktop and 9 hours 43 minutes on mobile, compared with 6 hours 13 minutes and 6 hours 44 minutes for men.
Overall, Americans spent an incredible 520.1 billion minutes accessing the Internet in July, 2012, up from 430.4 billion the year before.
ABOUT THE AUTHOR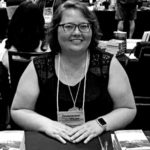 Kristina Knight is a freelance writer based in Ohio, United States. She began her career in radio and television broadcasting, focusing her energies on health and business reporting. After six years in the industry, Kristina branched out on her own. Since 2001, her articles have appeared in Family Delegate, Credit Union Business, FaithandValues.com and with Threshold Media.