How Millennials are engaging – or not – online
First, according to Millennial Media's December SMART Report, their platform saw 10 verticals increase their ad spend by 100%; the Automotive vertical increased its spend by 574%. Government Services was another hot vertical, thanks to the November Presidential Election, increasing nearly 300%.
Those looking to the mobile space to engage consumers were focused on increasing website traffic or registrations or to improve their market presence.
Many consumers in the mobile space are younger, and a new study out from Nielsen NeuroFocus finds younger consumers are reacting to and engaging with digital ads differently than older consumers. Millennial's, for example, are more likely to respond to dynamic ads than Boomers, who are most likely to engage with static ads.
Other interesting findings include:
• Millennials are influenced on brand/product choices by their peers more than Boomers
• Millennials multi-task more than Boomers
• Millennials speak differently, thanks to mobile/online forums, and expect faster answers than Boomers
Researchers also found that when it comes to buying decisions most Millennials (68%) will not make a 'major' decision without first asking friends/their social network; meanwhile 85% say user-generated content influences their purchasing decisions.
"This reliance on social media is unsurprising: according to Nielsen's State of the Media report, Millennials are 82 percent more likely to build or update a personal blog than the average US adult, and 55 percent more likely to either become a fan or follow a brand. However, they are only 3 percent more likely to purchase online a product featured on TV," the company writes.
ABOUT THE AUTHOR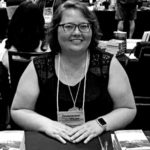 Kristina Knight is a freelance writer with more than 15 years of experience writing on varied topics. Kristina's focus for the past 10 years has been the small business, online marketing, and banking sectors, however, she keeps things interesting by writing about her experiences as an adoptive mom, parenting, and education issues. Kristina's work has appeared with BizReport.com, NBC News, Soaps.com, DisasterNewsNetwork, and many more publications.