Record numbers of online videos viewed in U.S. during September
Internet users watch over 39 billion online content videos during the month of September, cruising past the record of 27 billion in August, 2012.
No prizes for guessing who dominated the rankings – Google Sites, driven by YouTube – which had 150 million viewers watching 13 billion videos for an average of 419 minutes per viewer during September.
The closest to Google Sites was Yahoo, albeit quite a long way behind. It registered 57 million viewers and 498 million videos watched for an average of 49 minutes per viewer.
As for online video ads, comScore reports almost 9.5 million were seen in September and that over half the population of the U.S. saw a video ad. In fact, comScore's data says that a viewer saw somewhere around 64 video ads across the month.
Again, no prizes for guessing where the most ad views took place – Google Sites – with over 1.7 billion video ad views.
ABOUT THE AUTHOR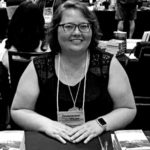 Kristina Knight is a freelance writer based in Ohio, United States. She began her career in radio and television broadcasting, focusing her energies on health and business reporting. After six years in the industry, Kristina branched out on her own. Since 2001, her articles have appeared in Family Delegate, Credit Union Business, FaithandValues.com and with Threshold Media.