Over half of Australian retailers have no online channel
According to Experian's study, "Retail in Australia: It's Time to Embrace the Digital Future", over half (53%) of retailers in Australia don't have an online sales channel, despite two-thirds admitting that international online retailers have affected their business. In fact, a third of the 30 top retail websites used by Australians are based outside of Australia.
Speaking at an MYOB event, Stephen Conroy, Australia's minister for broadband, communications and the digital economy, warned retailers that that they will "struggle to survive" in today's world without an online presence.
Despite consumers' love of social, Australian retailers aren't paying heed. A whopping 62% of retailers in the country don't yet have a Facebook Page, over half (54%) don't use Twitter and Pinterest holds no interest for 72%.
"Whether Australian retailers are ready or not, the local retail landscape has irrevocably changed. From 'bricks and mortar' to 'bricks and clicks' to purely 'e-tail', consumers are demanding more from traditional retailers and there are significant risks for those who do not to keep up with the pace of change," said Matt Glasner, General Manager of Experian Marketing Services.
ABOUT THE AUTHOR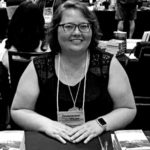 Kristina Knight is a freelance writer based in Ohio, United States. She began her career in radio and television broadcasting, focusing her energies on health and business reporting. After six years in the industry, Kristina branched out on her own. Since 2001, her articles have appeared in Family Delegate, Credit Union Business, FaithandValues.com and with Threshold Media.