Yelp's 'Consumer Alert' badge shames companies that mislead with paid reviews
Instead of relying entirely on consumers to leave positive reviews, some devious marketers are spending on paid reviews and ratings, keen to increase Facebook Fans or YouTube hits.
Gartner analysts estimate that paid reviews will account for between 10% and 15% of online reviews by 2014. Cash, coupons and other incentives are offered in return for positive reviews and comments, 'Likes', and YouTube hits.
Yelp is taking steps to prevent their users being misled. From this week, a 'Consumer Alert' badge will alert consumers to the fact that a business has attempted to purchase reviews.
When consumers click on the alert, they will be shown screenshots exposing the company's effort to mislead.
The "badge of shame", as some have dubbed it, will remain in place for 90 days and will only be removed if no further evidence of gaming the system has been discovered.
"While our filter already does a great job of highlighting the most useful content, we think consumers have a right to know when someone is going to great lengths to mislead them," said Eric Singley, vice president of consumer products and mobile at Yelp.
Other attempts to out those who pay for reviews have surfaced recently. Users of Restaurant.com will no longer have to worry that a review has been paid for, or written by a staff member, advocate or sworn enemy of a venue thanks to the introduction of Verified Diner Reviews.
From now on, diners are required to purchase a Restaurant.com certificate that must be verified by the restaurant before a review can be left.
Furthermore, reviews are kept focused on the food, ambiance and service, all those things that others searching for an eatery are interested in. Reviews that contain information additional to this, such as comments on a bad date or even those concerned with the deal itself, won't be published.
"Our stars are awarded by diners, not anonymous Web users, making Restaurant.com the place to go for honest feedback on where to eat," said Christopher Krohn, president and chief marketing officer, Restaurant.com.
ABOUT THE AUTHOR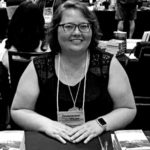 Kristina Knight is a freelance writer based in Ohio, United States. She began her career in radio and television broadcasting, focusing her energies on health and business reporting. After six years in the industry, Kristina branched out on her own. Since 2001, her articles have appeared in Family Delegate, Credit Union Business, FaithandValues.com and with Threshold Media.