UK online retailers advised of holiday season's busiest day
According to Marin Software, Monday 3 December, 2012 will be the day on which Cyber Monday falls in the UK this year.
"Our data shows that this was marginally the largest day in the UK in terms of paid search click volumes in 2011, and if I was a betting man, I'd put my money on the 3rd of December 2012 as being the biggest online shopping day for the upcoming festive season," says marketing insights contributor, Simon Whittick.
Analysis revealed that last year Monday 5 December 2011 was the biggest day for clicks on search ads, second only to the volumes of paid search clicks on Monday 12 December, 2011. Online marketers are warned to keep an eye out on both of these dates.
Marin Software also warns UK advertisers that Monday 26 November will be a busy day, particularly for U.S. purchases as large online American retailers roll out promotions and offers to the UK market.
"The US version of Cyber Monday – the Monday following Thanksgiving – continues to rise to prominence in the UK. As US retailers such as Amazon, eBay and Toy 'R' Us roll their US Cyber Monday promotions into the UK market, there is increased confusion as to when Cyber Monday falls in the UK, or if there even is such a thing as Cyber Monday in the UK," says Whittick.
"However, all online marketers in the UK should have November 26th on their calendar as a day to watch in 2012. Many predicted it would be the biggest in the UK last year."
ABOUT THE AUTHOR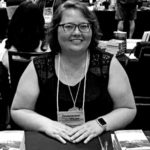 Kristina Knight is a freelance writer based in Ohio, United States. She began her career in radio and television broadcasting, focusing her energies on health and business reporting. After six years in the industry, Kristina branched out on her own. Since 2001, her articles have appeared in Family Delegate, Credit Union Business, FaithandValues.com and with Threshold Media.