Pew: Mobile device ownership soars in the U.S.
Almost half (44%) of U.S. adults now own a smartphone, according to Pew, up from 35% in May, 2011.
Tablet ownership has also doubled since May, 2011, now standing at 22% of U.S. adults. The Pew survey, conducted in collaboration with The Economist Group among over 9,500 U.S. adults, found that more affordable Android-based tablets drove up the number of tablet users.
Of the 22% who own tablets, over half (52%) own an iPad, However, that figure is down from 81% a year ago while 48% now own an Android-based tablet.
Of those who do not yet own a tablet, 23% plan to get one in the next six months.
Pew's survey also found that one-third use their mobile devices to view news stories and video clips at least once a week.
The findings have "major implications for how news will be consumed and paid for," says Pew. Only 20% of the mobile news users surveyed said they paid for an online subscription in the last year.
"Perhaps most pressing for the industry, the survey shows continued resistance to paying for content on mobile devices," said Pew in a recent press release. "More mobile news users have print-only subscriptions than have digital ones. Just 24% of them are considering exchanging their print subscription for a digital one (though these tend to be younger subscribers, which suggests their numbers will grow)."
ABOUT THE AUTHOR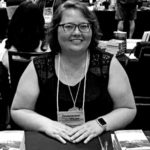 Kristina Knight is a freelance writer based in Ohio, United States. She began her career in radio and television broadcasting, focusing her energies on health and business reporting. After six years in the industry, Kristina branched out on her own. Since 2001, her articles have appeared in Family Delegate, Credit Union Business, FaithandValues.com and with Threshold Media.