Chinese food e-commerce company plans 1,000 AR stores
China's biggest food e-commerce site, Yihaodian, plans to install 1,000 virtual supermarkets across the country. Called "Unlimited Yihaodian", the stores will be empty and take advantage of existing blank city spaces.
The stores aren't centered around QR Codes, only a smartphone with augmented reality technology can bring the product lines to life.
The sites will be smaller than most major Chinese supermarkets in large cities, but they will 'virtually' stock about 1,000 products. The first shops are scheduled to open in Guangzhou and Shenzhen, in southern China.
In crowded China, the virtual stores will do away with queuing or finding items out of stock and, of course, negate the need to carry shopping back home. Users may also find the experience of traipsing around a store far less tedious and engaging than clicking away on an e-commerce website.
This isn't the food e-commerce firm's first foray into virtual stores. Last year, Yihoadian placed posters in various locations in the Shanghai underground which enabled commuters to do their food shopping on the way home via taking photos of products they wanted on their smartphone.
Earlier this year, China's Ministry of Commerce approved Wal-Mart's plan to increase its stake in Yihaodian making the U.S. retailer the controlling shareholder, albeit with certain restrictions.
ABOUT THE AUTHOR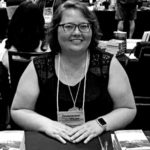 Kristina Knight is a freelance writer based in Ohio, United States. She began her career in radio and television broadcasting, focusing her energies on health and business reporting. After six years in the industry, Kristina branched out on her own. Since 2001, her articles have appeared in Family Delegate, Credit Union Business, FaithandValues.com and with Threshold Media.