TradeMob: 40% of mobile clicks fraudulent
Through the study researchers found 22% of mobile clicks accidents while 18% were fraudulent – made by botnets, server-side fraud or client-side fraud. They studied more than 6 million clicks on ten of the top ad networks to come to their conclusions.
Of the accidental clicks, TradeMob found the company reports most could be curtailed by better ad placement or verification. And, on the positive side, accidental clicks have diminished with the advent of tablet and larger-screened mobile devices.
"We are seeing fewer accidental clicks today due to increased device screen size and different user behavior," said Ravi Kamran, Founder and CEO, TradeMob. "Still, more than one in five clicks is purely accidental, which can be prevented by proper ad placement and ad verification techniques."
On the negative side, it appears fraudsters are making adjustments to the mobile space quickly – so click fraud will likely continue to be a problem.
"Mobile app marketers are demanding a greater level of accountability when it comes to ad spend," said Kamran. "There's a problem when only 60 cents of every dollar are actually being put to work."
According to the TradeMob report more than half of fraudulent clicks are being made from botnets or client-side fraud; 44% of fraudulent clicks were found to be server-side.
European based TradeMob helps mobile clients optimize mobile goals and budgets while assisting in global promotion of mobile apps.
ABOUT THE AUTHOR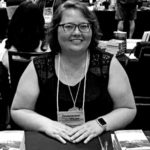 Kristina Knight is a freelance writer based in Ohio, United States. She began her career in radio and television broadcasting, focusing her energies on health and business reporting. After six years in the industry, Kristina branched out on her own. Since 2001, her articles have appeared in Family Delegate, Credit Union Business, FaithandValues.com and with Threshold Media.