Mobile market breakdown shows Apple still holding on
Amazon's Kindle Fire is the hottest Android-operating tablet with a 38% market share according to Velti. Don't count out Apple – with the first iPad now out in China, traffic saw an increase of about 150%. From a tablet perspective, comScore reports the Android/Apple divide is marked by the activities users want to perform via tablet.
iPads, for example, skew toward younger, richer, male audiences; Amazon's Kindle Fire skews female while both Kindle Fire and Android tablets appeal to households with slightly less expendable cash than iPad owners' households. When looking for a tablet, surprisingly, the same OS as a user's phone was not a big factor. Instead, tablet users are interested in the number of apps in the various app stores, the price and the brand of the device.
In Japan one in four people now own a smartphone according to data from comScore. Android makes up about 64% of the marketplace, followed by Apple at 32.3%.
Meanwhile, data from Forrester shows smartphone users are among the most interested in receiving promotional messages. Their data shows, compared to feature phone users, smartphone users are most open to promo messaging but that they are least interested in in-app or SMS messaging. That, of course, leaves email, and users report they'd like to receive messages at least weekly (65% of smartphone users).
Of those who have received promotional emails 32% (smartphone owners) have made a purchase. One caveat: although they're open to messaging, smartphone owners report they've gotten messages with bad links (28%), non-mobile optimized messaging (28%) and network connectivity issues (23%).
ABOUT THE AUTHOR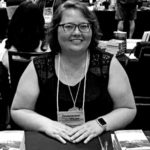 Kristina Knight is a freelance writer based in Ohio, United States. She began her career in radio and television broadcasting, focusing her energies on health and business reporting. After six years in the industry, Kristina branched out on her own. Since 2001, her articles have appeared in Family Delegate, Credit Union Business, FaithandValues.com and with Threshold Media.