IAB UK: Mobile-optimized websites increase dwell time
Over 14 million people in the UK now access the Internet from their mobile device each day. Despite this huge rise in use of mobile technology by consumers, many top UK brands and advertisers have yet to optimize their websites for mobile users.
Of the top 100 brands in the UK just 40% were found by the Internet Advertising Bureau (IAB) to have mobile-optimized their websites including supermarket Tesco, DIY chain B&Q and Boots the Chemist.
Those that did optimize for mobile found an increase in consumer engagement clocking up average dwell times of 5 minutes – 2 minutes longer than non-optimized sites.
Furthermore, consumers visiting a mobile-optimized website looked at, on average, 19 pages per person – 33% more than if the site was not optimized (12 pages).
"This study has shown that, across a number of measures, optimizing websites increases consumer engagement," said Alex Kozloff, the IAB's senior mobile manager. "Though it is encouraging seeing that 40% of the top UK advertisers are sitting up and listening to this, we still have work to do with the rest."
Earlier this year, GetMo, a Google-led campaign to help British businesses go mobile, was launched in the UK. On the GetMo website, businesses can see how their websites look on a mobile device using the GetMoMeter tool and get personalized recommendations for creating a more mobile-friendly experience. The site also has information on current mobile trends and mobile website best practices.
ABOUT THE AUTHOR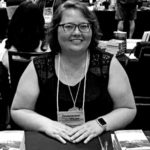 Kristina Knight is a freelance writer based in Ohio, United States. She began her career in radio and television broadcasting, focusing her energies on health and business reporting. After six years in the industry, Kristina branched out on her own. Since 2001, her articles have appeared in Family Delegate, Credit Union Business, FaithandValues.com and with Threshold Media.