Google notifies Ad Planner users of significant changes
As of September 5, 2012, Google's Ad Planner will be renamed Google Display Network Ad Planner. This reflects the company's decision to exclude domains that are not part of its Display Network.
Furthermore, according to SEO commentator Horia Neagu, "the option to claim your site will be deprecated, demographic numbers will be stripped down, keyword data will be removed from the reports".
Google has emailed notifications about the changes to users and advises that any data or media plans should be exported before the change-over date of September, 5. The email also specifies some of the demographic data that will no longer be available including Keywords Searched For, Videos Also Watched, Household Income and Education.
Traffic columns will also undergo adjustment including the removal of Page Views.
"Given these changes, the tool will become ridiculously useless as of September 5," writes Neagu on his Facebook Page.
ABOUT THE AUTHOR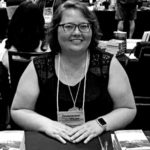 Kristina Knight is a freelance writer based in Ohio, United States. She began her career in radio and television broadcasting, focusing her energies on health and business reporting. After six years in the industry, Kristina branched out on her own. Since 2001, her articles have appeared in Family Delegate, Credit Union Business, FaithandValues.com and with Threshold Media.