Talking on a mobile phone? How quaint.
Making calls on a mobile phone is taking up far less time than other activities. According to research by mobile network O2, we spend more time browsing the web (24.81 minutes/day) or social networking (17.49 minutes/day) using our smartphones than making calls (12.13 minutes) or text messaging (10.2 minutes).
Mobile phones are also performing the function of other devices. Over half (54%) use their phone in place of an alarm clock, 46% no longer use a watch but instead rely on their smartphone, 39% use their phone instead of a separate camera and a quarter (28%) use their phone instead of a laptop.
"Smartphones are now being used like a digital 'Swiss Army Knife', replacing possessions like watches, cameras, books and even laptops," said David Johnson, General Manager Devices for O2 in the UK.
"While we're seeing no let-up in the number of calls customers make or the amount of time they spend speaking on their phones, their phone now plays a far greater role in all aspects of their lives."
ABOUT THE AUTHOR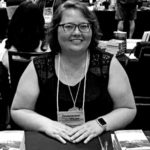 Kristina Knight is a freelance writer based in Ohio, United States. She began her career in radio and television broadcasting, focusing her energies on health and business reporting. After six years in the industry, Kristina branched out on her own. Since 2001, her articles have appeared in Family Delegate, Credit Union Business, FaithandValues.com and with Threshold Media.