SumAll reveals online shopping habits during summer slump
The summer months bring with them a slump in online sales. Consumers spend more time with their families, outdoors, on vacation or otherwise distracted from their computers and mobile devices.
But, consumers aren't completely avoiding online retail therapy and the information SumAll has gleaned from analyzing data from over 3,000 of their merchants sheds light on their altered habits.
SumAll reports that July is the month when shoppers are least active online. It is the slowest month for online sales, when gross sales fall 30% from the high of December. Meanwhile, August sees average order sizes at their lowest of the year.
When looking at online shopper behavior by day of the week, Monday was found to be the day when big ticket items were most likely to be purchased, perhaps a way to fend off the Monday blues. Friday is when cheaper purchases are made, Wednesday sees the highest revenues generated and unit sales are 52% higher on Friday than Saturday.
The changes in consumer behavior during the summer months were observed across all business types and not limited to seasonal businesses.
ABOUT THE AUTHOR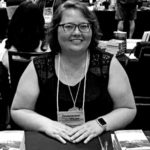 Kristina Knight is a freelance writer based in Ohio, United States. She began her career in radio and television broadcasting, focusing her energies on health and business reporting. After six years in the industry, Kristina branched out on her own. Since 2001, her articles have appeared in Family Delegate, Credit Union Business, FaithandValues.com and with Threshold Media.