Study reveals generational differences when leaving online product reviews
Product reviews are contributed by people of all ages, in all countries and, on the whole, they're positive (82%). However, when it comes to contributing negative reviews, one age group stands out as being more negative than most – Millennials.
According to Bazaarvoice's study of 6 million consumer online opinions in 7 countries – Australia, Canada, Germany, Mexico, New Zealand, UK and US – Millennials give more 1-star reviews than Generation X or Boomers.
According to Jason Dorsey, CEO of The Center for Generational Kinetics, "The different ways each generation engages in the online consumer conversation can be as revealing as what they are actually saying".
The most negative Millennials are to be found in Ireland, where 12% give products 1- or 2-star ratings. At the other end of the spectrum, New Zealand's Millennials are the most positive, giving products 4- or 5-star reviews 92% of the time, 10% above the global average.
"Generational segmentation provides a powerful lens to view your online brand conversations around the world. This lens is often more accurate and timely than age segmentation traditionally used by advertisers," says Dorsey. "The explanation is simple: there is more consistency and predictability by birth cohort than by arbitrary age ranges such as 18 to 25 or 26 to 34. Why are we seeing this shift? One reason: delayed adulthood."
ABOUT THE AUTHOR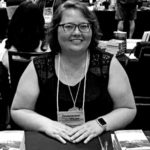 Kristina Knight is a freelance writer based in Ohio, United States. She began her career in radio and television broadcasting, focusing her energies on health and business reporting. After six years in the industry, Kristina branched out on her own. Since 2001, her articles have appeared in Family Delegate, Credit Union Business, FaithandValues.com and with Threshold Media.