Study: Delight consumers with public customer service responses via social
According to a study by Maritz Research, the vast majority (85%) of people surveyed had never received a response from a brand after posting positive or negative comments about it online in forums or on social media. That's despite the expectation among 51% of complainants that they will receive a response.
Brands are missing a prime opportunity to engage with customers, particularly via social media.
Providing feedback reflects positively on a brand and makes people feel good. When asked how they felt about receiving a public response from a brand 85% said they were delighted (27%) or very/somewhat happy (58%).
Younger people were more likely to prefer public feedback via the likes of Facebook or Twitter, while older age groups prefer more traditional, direct contact. Those age 18 – 24 were far more likely to prefer public feedback via Facebook.
"We know that companies increasingly need and want to understand the role of online public feedback methods," said Jim Stone, executive vice president of innovation and marketing science for Maritz Research.
"We expect we will continue to see the gap close between direct and public feedback method preferences as today's youth become adult consumers. They will increasingly expect to use online public forums and social media to give feedback to companies about products, services and experiences. And they will expect those companies to be listening to and responding to their feedback."
Recent studies by Eptica, Socialbakers and Conversocial all come to the same conclusion. Social media customer service currently lacks the attention consumers crave, and response times are very disappointing.
"Not answering basic questions is essentially slamming the shop door in the face of potential customers," said Dee Roche, global marketing director, Eptica. "Social media provides a megaphone through which complaints aired by unhappy customers can quickly escalate. Companies need to put in place a proper strategy for social customer service, before consumers vote with their feet."
ABOUT THE AUTHOR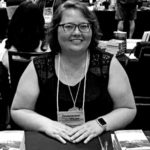 Kristina Knight is a freelance writer with more than 15 years of experience writing on varied topics. Kristina's focus for the past 10 years has been the small business, online marketing, and banking sectors, however, she keeps things interesting by writing about her experiences as an adoptive mom, parenting, and education issues. Kristina's work has appeared with BizReport.com, NBC News, Soaps.com, DisasterNewsNetwork, and many more publications.