Skype invites advertisers to join the conversation
Marketers can now target a segment of Skype users thanks to the company's new Conversation Ads. The non-audio ads are only displayed during free VoIP one-on-one audio calls and won't be seen by Skype Credit users or subscribers.
However, it's not just the placement that gives Conversation Ads their name. Skype believe the ads, which will be targeted based on the callers' non-personally identifying demographics, will spark conversation.
In a recent blog post, Sandhya Venkatachalam, GM/VP of Advertising and Monetization at Skype, describes how the ads will be targeted. "We may use non-personally identifiable demographic information (e.g. location, gender and age) to target ads," she writes. "This will help ensure that non-paying users see ads that are of greater interest and relevance to them."
It is also made clear that users may opt-out of allowing the use of data for ad targeting, but that location will continue to be used to ensure relevant ad content.
Skype allows users to make low-cost or free phone calls over the Internet. While attitudes towards advertising to support free services have softened, many are concerned that in-call advertising may lessen the Skype experience and quality. As long as the ads stay as described in the blog post, "silent, non-expanding and run after we've completed our regular detailed quality checks on your connection", they should be unobtrusive.
And, while Skype boasts of an ad reach in the "hundreds of millions", there are a few exceptions. As well as only appearing to non-subscribers and non-Credit users, the ads only appear in the Skype for Windows app. Furthermore, users aren't forced to view the ads as they are able to minimize the call window.
ABOUT THE AUTHOR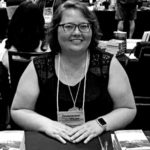 Kristina Knight is a freelance writer based in Ohio, United States. She began her career in radio and television broadcasting, focusing her energies on health and business reporting. After six years in the industry, Kristina branched out on her own. Since 2001, her articles have appeared in Family Delegate, Credit Union Business, FaithandValues.com and with Threshold Media.