IMRG/Capgemini: Mobile transactions up, but so is bounce rate
The Index shows a 2,000% rise in mobile transactions in the UK over the course of the last two years. In Q1 2012, mobile accounted for 8.2% of overall online shopping transactions, up from 0.4% in the same quarter in 2010.
However, their data also showed that providing a mobile-optimized shopping experience is paramount. Increased choice and greater user expectations have pushed up bounce rates. More people than ever before are visiting a mobile website and leaving after viewing just one page. The bounce rate in Q1 2012 was 27%, up from 23% in Q1 2011.
According to Tina Spooner, Chief Information Officer at IMRG, for mobile shoppers first impressions count, as does the usability of a mobile website.
"These figures show that consumers are becoming ever more demanding when finding the online experience that suits them," said Spooner. "Retailers need to ensure that the site is as engaging as possible for their customer demographic, looking at usability, social elements and performance through key channels and browsers."
ABOUT THE AUTHOR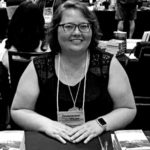 Kristina Knight is a freelance writer based in Ohio, United States. She began her career in radio and television broadcasting, focusing her energies on health and business reporting. After six years in the industry, Kristina branched out on her own. Since 2001, her articles have appeared in Family Delegate, Credit Union Business, FaithandValues.com and with Threshold Media.