Brits make a third of all purchases online
Internet users in the UK make almost a third of all their purchases online, according to new figures released by the Interactive Advertising Bureau Europe.
In IAB Europe's latest Mediascope Europe study it is revealed that UK Internet users spend 32% of their total shopping budget online followed by online shoppers in Germany who spend just over a quarter of their total spending online (25.4%).
Across Europe, almost all (96%) Internet users go online to research purchases and 87% shop online. Computers remain the most popular device for surfing the Internet while just over one fifth access the mobile web.
Mobile Internet users in Europe are most likely to be 16-24 years old (30%) and using the Internet via a mobile phone is most popular in the UK, Norway and Sweden where more than four in 10 access the Internet via mobile.
Other key findings from the report include:
– 65% of Europeans use the Internet (426.9 million);
– Europeans spend, on average, 14.8 hours online each week;
– Many traditional media activities are being conducted online including reading the news (91%), watching TV (73%) and listening to the radio (67%).
"What we see from the 2012 research is how the Internet is being used together with traditional media – consumers aren't rejecting one media platform over another, rather they are using multiple devices to enjoy a huge variety of media, either with their full attention or shared," says Alison Fennah, Vice President of Research and Marketing for IAB Europe.
"For brands, advertisers and marketers, this information is essential to adapt and grow engagement with our consumers in our media multi-tasking world."
IAB Europe recently released online advertising figures that showed the market grew 14.5% year-on-year to $26.1 billion in 2011. Overall, Europe's five largest online ad markets – UK, Germany, France, Italy and the Netherlands – contributed 67.9% of ad revenues in 2011, down from 69.2% the previous year. Growth was mainly driven by central and eastern Europe, says IAB Europe.
ABOUT THE AUTHOR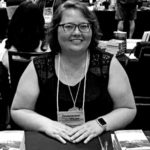 Kristina Knight is a freelance writer based in Ohio, United States. She began her career in radio and television broadcasting, focusing her energies on health and business reporting. After six years in the industry, Kristina branched out on her own. Since 2001, her articles have appeared in Family Delegate, Credit Union Business, FaithandValues.com and with Threshold Media.