UK: Total retail sales fall, online sales rise
Total retail sales in the UK during April fell by 1.1% compared to the same month last year, reports the Office of National Statistics (ONS), and by 2.3% when compared to the previous month.
The monthly fall was the largest since January 2010, while the YoY fall was the biggest since August 2011.
Online sales did rather better. ONS online retail sales figures for April averaged $765.6 million, up 18.1% on the same month last year. It was also up on the previous month when an average of $760 million was spent each week.
Online sales accounted for 8.5% of all retail sales in the month. The non-store retailing sector had the largest proportion of Internet sales in April 2012 accounting for 60.6% of all sales in this sector, up from 54.8% in April 2011.
The results reflect employment issues in the UK where unemployment is almost at its highest for 16 years and salaries are experiencing low growth.
ABOUT THE AUTHOR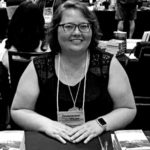 Kristina Knight is a freelance writer based in Ohio, United States. She began her career in radio and television broadcasting, focusing her energies on health and business reporting. After six years in the industry, Kristina branched out on her own. Since 2001, her articles have appeared in Family Delegate, Credit Union Business, FaithandValues.com and with Threshold Media.