Report: Up to 80% video ads abandoned in beginning
One more interesting fact from the Vindicoresearch: Video players running full-length programming like those from Hulu have the highest abandonment rates (first half abandonment). Mid-roll ad units showed the highest completion rates (94% through 2011), and those long-form content ads are also completed more often than short-form content ads (88% vs. 76%).
Meanwhile stats from comScore find more than 9 billion video ads were served to viewers in April. More than 180 million US consumers (84% of the population) watched 37 billion pieces of video content for the month. Roughly 20% of videos served were ad content. The hot video content hubs remain Google sites (including YouTube (17 billion clips, 434 minutes per viewer), Yahoo sites (741 million clips, 73 minutes per viewer) and VEVO (674 clips, 57 minutes per viewer).
For ad content Hulu continues to serve the most ad content (670 ad minutes, 48 ads per viewer), but Brightroll serves up 566 ad minutes and Adap.tv serves up 525 minutes of ad content. The average content video was just over 6 minutes while the average ad content was 0.4 minutes.
ABOUT THE AUTHOR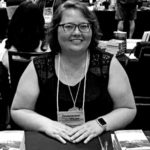 Kristina Knight is a freelance writer based in Ohio, United States. She began her career in radio and television broadcasting, focusing her energies on health and business reporting. After six years in the industry, Kristina branched out on her own. Since 2001, her articles have appeared in Family Delegate, Credit Union Business, FaithandValues.com and with Threshold Media.