First contact resolution a must for successful customer service
Have you ever contacted a customer service center and been passed from pillar to post, repeating your situation over and over again to different people in different departments? Many have, and it is this experience that respondents to ClickFox's Consumer Tipping Points survey found the most frustrating.
Over four in ten (41%) chose 'having to speak with multiple agents, and starting over every time' as the most frustrating customer service experience far exceeding the numbers who cited 'rude and inexperienced representatives' (13%) or 'being kept on hold for long periods of time' (9.3%).
The results reveal the importance of first contact resolution as a performance metric – the more effort a customer needs to expend to complete a customer service interaction the higher the cost to the business and the lower the loyalty to the brand, says ClickFox.
Other customer service experiences that irk consumers are:
– 'Not getting what I need on the first try' (8.5%)
– 'Not being understood by IVR/speech recognition applications' (7.6%)
– 'Other' (7.4%)
– 'Fee/price increases' (4.9%)
– 'Frequent service interruption, disruption, gaps' (4.2%)
– 'Difficulty logging-in or navigating a website' (2.3%)
– 'Long windows to wait for a service technician' (1.9%).
Businesses that don't provide great customer service will find that their irate customers are very verbal. Almost three-quarters (72.4%) would broadcast their frustration either to friends, peers and family (51.8%) or across social media such as blogs, Facebook and Twitter (20.6%).
Just over half (54.4%) would ask to speak with a supervisor, a quarter would complete a negative customer satisfaction survey and 18% would complain via mail or email.
A good chunk (39.7%) would simply cease to do business with a company.
"Because there is a high correlation between customer service and customer loyalty as well as revenue, understanding customer frustration and knowing their tipping points is crucial to the enterprise," concludes ClickFox.
ABOUT THE AUTHOR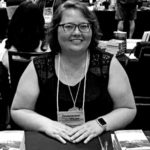 Kristina Knight is a freelance writer with more than 15 years of experience writing on varied topics. Kristina's focus for the past 10 years has been the small business, online marketing, and banking sectors, however, she keeps things interesting by writing about her experiences as an adoptive mom, parenting, and education issues. Kristina's work has appeared with BizReport.com, NBC News, Soaps.com, DisasterNewsNetwork, and many more publications.