iPad driving U.S. m-commerce, Texans leading the way
The 2012 Q1 Shopping Insights Mobile Study reveals a steady rise in mobile's share of revenue in the U.S.. The study, based on 4.4 billion sessions in the 12 months to March, 2012, found a steady rise in revenue from 1.9% in April, 2011, to 4.6% in March this year.
As other research has already found, iPad users are leading the way in mobile shopping. RichRelevance's study found that iPad users make up the bulk of mobile shoppers (68%) and 90% of all mobile revenues.
iPad users spend more on shopping than other technology users with an average order value of $158 compared with $104 for other iPhone users, $105 for other mobile devices and $153 for desktop purchases.
In addition, iPad users have the highest conversion rates at 1.5% versus 0.57% for other mobile devices.
"Twenty years later, Apple's ground-breaking 'Think Different' ad campaign can be recast as 'Shop Different' for the iPad," said RichRelevance CEO David Selinger. "To succeed in this quickly evolving landscape, retailers need to understand how shopping behavior changes as consumers hop between devices and be prepared to tailor the shopping experience in every channel, ensuring continuity and seamlessness regardless of choice of access."
The report shows that mobile shopping is most prevalent in Texas where 12% shop from their mobile and 88% from a desktop. At the other end of the scale is Montana where just 5% use mobile to shop and 95% use desktop.
ABOUT THE AUTHOR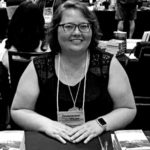 Kristina Knight is a freelance writer with more than 15 years of experience writing on varied topics. Kristina's focus for the past 10 years has been the small business, online marketing, and banking sectors, however, she keeps things interesting by writing about her experiences as an adoptive mom, parenting, and education issues. Kristina's work has appeared with BizReport.com, NBC News, Soaps.com, DisasterNewsNetwork, and many more publications.