By 2016 23% of UK retail sales will take place online
The study, part of the Boston Consulting Group's 'Connected World' series of reports, found that retail sales online will almost double from 2010's $102 billion turnover (13.5% of UK retail sales) to reach $230 billion in 2016.
"Looking at the current rate of growth, the prediction that one in four UK purchases will be made online by 2016 seems realistic. However, it's important to realise that the opportunity isn't confined to these shores," said Seamus Whittingham, managing director for ChannelAdvisor EMEA.
"UK retailers are increasingly looking to expand their sales overseas. Online sales channels such as eBay and Amazon are making it easier than ever to reach new potential customers at home and abroad and the UK's leadership in the e-commerce space means our retailers are perfectly positioned to exploit this opportunity."
In 2010, the Internet economy in the U.K. accounted for the highest percentage of national GDP, followed by South Korea (15%) and China (5.5%).
The study also asked consumer what they would need to be paid to live without access to the Internet. Among G-20 countries they required, on average, $1,430 each ranging from $323 in Turkey to $4,453 in France.
ABOUT THE AUTHOR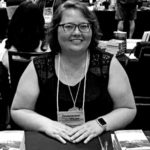 Kristina Knight is a freelance writer based in Ohio, United States. She began her career in radio and television broadcasting, focusing her energies on health and business reporting. After six years in the industry, Kristina branched out on her own. Since 2001, her articles have appeared in Family Delegate, Credit Union Business, FaithandValues.com and with Threshold Media.