Video interest up, ad completion rates up, too
comScore found that video ads also increased during the December reporting period. While viewers watched more than 43 billion clips they also consumed 7.115 billion video ads. Most of these were served on the Hulu platform. Their research shows that about 15% of the time spent with video is now served through video advertising.
One new arrival to the video space is LoopLogic, which is just out of beta. The media sharing platform offers users real time results of video and content, which is great for brands in the video space. Users can launch and share a video and quickly obtain metrics about the response to that clip.
"LoopLogic isn't another complex content creation tool or a simple video sharing site. It's an intelligent platform that compliments existing business applications," said Scott Mitchell, CEO of LoopLogic, "Users can finally know if their content is fulfilling its intended purpose and then take action quickly. We think this is an important piece of the lead generation puzzle."
With more brands, studios and even consumers getting in on the video trend it can be hard to find an audience for content. Platforms like LoopLogic help interested viewers find the content they want.
According to FreeWheel's latest Video Monetization Report advertising within the video space is increasingly acceptable to the consumer base. In 2011 they report viewers watching double the amount of ads in 20 minute-plus clips in Q4 as earlier in the year; they also found an ad completion rate of 94% for Q4 2011.
ABOUT THE AUTHOR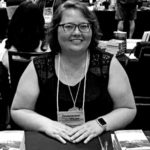 Kristina Knight is a freelance writer based in Ohio, United States. She began her career in radio and television broadcasting, focusing her energies on health and business reporting. After six years in the industry, Kristina branched out on her own. Since 2001, her articles have appeared in Family Delegate, Credit Union Business, FaithandValues.com and with Threshold Media.