I recently chatted with Invodo's CEO about trends in the video space.
Kristina: Video is becoming more high-profile in the online world; what trends are you seeing for advertisers?
Craig Wax, Invodo CEO: The biggest single change is the diversification away from traditional advertising goals and metrics. It's becoming more similar to direct response marketing. Our clients want their brands to be known and remembered of course, but they also want to create a direct action by moving a consumer to click 'add to cart.' And they expect that to be delivered in a measurable way, rather than in a CPM type model.
Kristina: 'Home grown' content is still a huge deal, but does content still need to be home grown to go viral?
Craig: Absolutely not. The Old Spice "The Man Your Man Could Smell Like" video has nearly 40MM views on YouTube. The Blendtec videos are commercially produced, and they set the standard for what a viral business video should be. Even with a lot of art and science behind it, major viral success still requires real luck. There's nothing wrong with putting some resources into videos intended to go viral, but make sure they still educate your customers about your products and represent your brand well. That way, even if you don't have 40MM views on YouTube, you still have engaging site content.
Kristina: With professionally produced content gaining ground, from online original programming and from online streams of network programs, how important is it for brands/advertisers to spend time on the production quality of content?
Craig: It's becoming critical. With a great deal of video content to choose from, consumers are naturally becoming choosier. They're more likely now to click away from a video with subpar production values, or a video that doesn't provide useful information. That's because they have more alternatives. Our research consistently shows that consumers will consistently watch a well-produced video that provides useful information to them.
ABOUT THE AUTHOR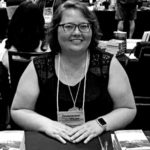 Kristina Knight is a freelance writer based in Ohio, United States. She began her career in radio and television broadcasting, focusing her energies on health and business reporting. After six years in the industry, Kristina branched out on her own. Since 2001, her articles have appeared in Family Delegate, Credit Union Business, FaithandValues.com and with Threshold Media.