Top 3 tips to keep shoppers engaged
"The real success stories will be with those businesses who are able to market to, and serve the Connected Consumer seamlessly with a great and consistent experience, relevant to those touch points," said Sean Cook, ShopVisible CEO. "It will require companies to have a strategy, and the operational and technical infrastructure to support this strategy. Success will come when companies are able to leverage the unique engagement points and create an experience that is greater than the sum of parts – not requiring mobile, for example, to live alone as single stand alone channel, but just a touch point that might lead to an in-store promotion or an online flash sale. Consumers don't think channels – they engage with companies at the time, place and via the medium that is convenient and appropriate at the time – and companies have to be able to support and optimize that engagement."
Cook's top tips to keep shoppers engaged and shopping?
First, make it a seamless process. Connected consumers are engaging through PCs, mobile devices and in-store; merchants need to make purchasing a simple process.
Second, get mobile.
"Mobile and tablets are going to continue to drive new types of sales opportunity," said Cook. "As smart phones become easier and more sophisticated and tablet become more ubiquitous, companies will need to deploy marketing strategies and supporting technologies to enable those sales."
Third, don't treat customers as one-(ad)size-fits-all. Consumers have personal preferences, likes and interested. Creating a more personalized shopping experience empowers consumers to buy what they want, when they want.
ABOUT THE AUTHOR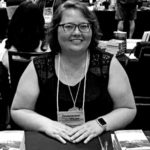 Kristina Knight is a freelance writer based in Ohio, United States. She began her career in radio and television broadcasting, focusing her energies on health and business reporting. After six years in the industry, Kristina branched out on her own. Since 2001, her articles have appeared in Family Delegate, Credit Union Business, FaithandValues.com and with Threshold Media.