Mobile users will wait a little longer for mobile webpages to load
I don't know about you, but when I'm browsing the Internet on my mobile device I am rather more forgiving of page load times than if I were sat at my PC. But am I in the minority? According to Kissmetrics I'm fairly normal.
Web browsers using their PC expect, on average, a webpage to load within 2-3 seconds after which they are more likely to abandon the website and move on.
Kissmetrics' survey found mobile users still have a little more patience and they need it. Almost three-quarters (73%) of participants cited slow mobile website page loads times as a problem they had encountered over the past 12 months.
Findings reveal that over two-thirds (67%) of mobile Internet users expect page loads times on their mobile to take longer than on their PC. Eleven percent said they expected load times to be "much slower", 31% said "a bit slower" and 25% said "almost as fast as their desktop" (25%).
The remaining 23% expect page load times on their mobile to be "about equal" (21%) to desktop speeds or "faster than" (11%) their PC experience.
Kissmetrics then asked mobile web users just how long they'd be prepared to wait for a mobile website to load. On the whole mobile users were far more patient. Most would wait between 6-10 seconds (30%) while a fidgety 3% would wait for less than one second.
However, there's little doubt that, as mobile web browsing becomes more prevalent, expectations of fast page load times will increase. Mobile optimization is a must. There are many tools, some free, that enable mobile website speeds to be tested.
By providing a satisfactory mobile experience retailers pave the way for shoppers to go on to purchase via other channels, found research by ForeSee Results (2011). Their survey of shoppers found that those who were satisfied with a mobile experience were 32% more likely to go on to purchase from that retailer online and 31% were more likely to buy offline.
ABOUT THE AUTHOR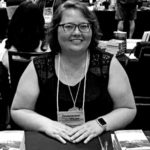 Kristina Knight is a freelance writer with more than 15 years of experience writing on varied topics. Kristina's focus for the past 10 years has been the small business, online marketing, and banking sectors, however, she keeps things interesting by writing about her experiences as an adoptive mom, parenting, and education issues. Kristina's work has appeared with BizReport.com, NBC News, Soaps.com, DisasterNewsNetwork, and many more publications.