Millennial Media: Mobile impressions up 21% YoY
As for how engrossed the public is with the Internet, new data from SodaHead finds most (61%) of their survey respondents admitted an addiction to the 'Net. Read more about the findings here.
And that connectivity is only growing with the availability of mobile devices. Last year more than a dozen new tablet devices were launched into the market and while Apple's iPad and Amazon's Kindle Fire get the most press, tablets from Samsung, Blackberry and others get plenty of play.
New data from Millennial Media finds advertising is also getting more play in the mobile space. Impressions to their platform from WiFi connections increased 21% between 2010 and 2011, with Android serving 47% of impressions and iOS (Apple) devices serving 33%. What is perhaps most interesting is that, in 2010 the top feature phone on the platform ranked number four on their overall list; last year the top feature phone ranked sixteenth.
As for apps in the mobile space, the biggest hitters are about entertainment – games, music and social networking apps led the way in 2011, and those categories will likely remain strong through 2012.
Speaking of games, HTML5 adoption is leading to more game development – and more time spent on the mobile web. MocoSpace is set to launch five new HTML5 based games – games which can be developed once and launched across devices. MocoSpace created a $2 million HTML5 Developer Fund to help develop games; all of the new releases are part of that funding. Mobile gaming is forecasted to reach $18 billion by 2014.
ABOUT THE AUTHOR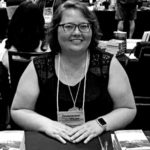 Kristina Knight is a freelance writer with more than 15 years of experience writing on varied topics. Kristina's focus for the past 10 years has been the small business, online marketing, and banking sectors, however, she keeps things interesting by writing about her experiences as an adoptive mom, parenting, and education issues. Kristina's work has appeared with BizReport.com, NBC News, Soaps.com, DisasterNewsNetwork, and many more publications.