Listrak: 77% of shopping carts abandoned in last six months
On Wednesday, February 1, the shopping cart abandonment rate was 75%. Over the 2011 holiday season the lowest cart abandonment rate was nearly 68% (December 16). According to Forrester Research more than $18 billion is lost to shopping cart abandonment each year.
"The impact of cart abandonment to retailers' e-commerce revenue is far too great to ignore," said Ross Kramer, Co-founder and CEO of Listrak. "We've received positive feedback from our internet retail clients about our Shopping Cart Abandonment solution and how this was helping their business and wanted to create a way to share this knowledge with the industry as a whole to help combat the issue further."
Listrak
Listrak has launched a daily and six month counter for shopping cart abandonment rates; the chart is expandable so retailers can see daily totals and spot trends so that remarketing efforts will, hopefully, re-engage consumers to complete those purchases.
Along with search engines Google and Yahoo and social network Facebook, Nielsen reports Amazon was the seventh most-visited website in December 2011 with more than 87.8 million unique users; those users spent just under one hour on-site.
One interesting way online security hub Kaspersky has increased sales and customer support is through virtual sales agent. Recently Kaspersky launched Agent Lena, powered by VirtuOz to offer customer support on-site to shoppers. From that original launch, where Lena delivered an 85% customer support resolution rate, the company offered the virtual assistant to help with actual sales. They're now reporting an 80% sales support success rate.
ABOUT THE AUTHOR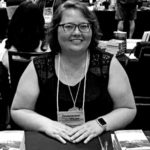 Kristina Knight is a freelance writer with more than 15 years of experience writing on varied topics. Kristina's focus for the past 10 years has been the small business, online marketing, and banking sectors, however, she keeps things interesting by writing about her experiences as an adoptive mom, parenting, and education issues. Kristina's work has appeared with BizReport.com, NBC News, Soaps.com, DisasterNewsNetwork, and many more publications.