ASA bans TripAdvisor "real traveler" claims
The Advertising Standards Authority, spurred on by concerned hoteliers, has asked TripAdvisor not to focus their branding on all reviews being from real travelers following concerns about limited user verification.
The website, visited 50 million times per month, was investigated in 2011 for 4 months by the Advertising Standards Authority, following complaints that hotel owners were posting fake reviews to try and boost their own ratings and sabotage the opposition.
As a result of their investigations the Advertising Standards Authority has told TripAdvisor "not to claim or imply that all the reviews that appeared on the website were from real travelers, or were honest, real or trusted". While it was acknowledged TripAdvisor took steps to monitor and manage suspicious activity, and asked contributors to confirm no personal affiliation with accommodation they review, the Advertising Standards Authority said it was possible for fake content to go undetected.
TripAdvisor countered that the impact of such a small number of fake reviews was negligible and that their site users could easily see through, and ignore, any suspicious content. Indeed, previous research has indicated that consumers read dozens of reviews before making informed decisions and listen to the opinions of many.
"The ASA has taken a highly technical view around some marketing copy that was used in a limited capacity," said Tripadvisor spokeswoman Emma Shaw. "We have confidence that the 50 million users who come to our site every month trust the reviews they read on TripAdvisor, which is why they keep coming back to us in increasingly larger numbers to plan and have the perfect trip."
ABOUT THE AUTHOR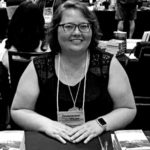 Kristina Knight is a freelance writer with more than 15 years of experience writing on varied topics. Kristina's focus for the past 10 years has been the small business, online marketing, and banking sectors, however, she keeps things interesting by writing about her experiences as an adoptive mom, parenting, and education issues. Kristina's work has appeared with BizReport.com, NBC News, Soaps.com, DisasterNewsNetwork, and many more publications.