Pinterest: What is it and who is using it?
Pinterest has been around for a couple of years but it's only in the last couple of months that interest in the virtual pinboard social network has soared. In December, 2011, Hitwise listed Pinterest as one of the Web's Top 10 and Time listed it in its Top 5 social networks of 2011. comScore reports that as of November, 2011, Pinterest had almost 5 million users.
For those unfamiliar with how Pinterest works it's really very simple. On creating a profile and installing the Pin It button in their browser users can start "Pinning" images, and even videos, from around the Internet onto personalized virtual pinboards. These pinboards are shared or followed by other members of the social network as easily as pressing a Facebook Share button.
The uses for Pinterest are only limited by imagination. Pinboards can be used by consumers and businesses alike. Consumers can showcase their favorite holiday spots, fashion accessories, plan home décor or share personal interests.
Businesses can showcase their latest product ranges, highlight recruitment or personnel or even run competitions. Businesses can add a price to pinned items and direct users to an online store and Pin It buttons can be added to products or articles.
So, who is using this image-based social network? Mostly women it seems. According to new figures highlighted by Ignite, and sourced via Google Ad Planner, Pinterest's user base is made up of 80% women. Over half of those using Pinterest fall into the 25-44 age range (30% 25-34 / 25% 35-44).
Only 25% of Pinterest users have earned a bachelor or higher degree and the majority live off a household income of $25-75K.
Check out Ignite's post for more demographics of Pinterest users.
ABOUT THE AUTHOR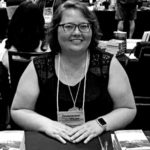 Kristina Knight is a freelance writer with more than 15 years of experience writing on varied topics. Kristina's focus for the past 10 years has been the small business, online marketing, and banking sectors, however, she keeps things interesting by writing about her experiences as an adoptive mom, parenting, and education issues. Kristina's work has appeared with BizReport.com, NBC News, Soaps.com, DisasterNewsNetwork, and many more publications.