Travelers looking for more detail, deals when planning trips
Data from Hitwise shows, in the UK, January and July still see higher market shares of visits. But February and August are less than half a percentage point lower. This change is an indication that people are taking vacations and planning trips differently, and that can be good for travel destinations. What trends to destination spots need to be aware of?
Kristina: We're seeing many more stats about the number of people researching destinations online prior to deciding. What kind of information is important for destinations to have online to stand out from the pack?
Brandon Warner, Co-Founder, Traveler's Joy: We believe there are two important pieces of information to have on an accommodation provider's website if they are interested in attracting honeymooners. First, a dedicated honeymoon section that has special packages for newlyweds. Honeymooners want to know they'll be pampered. Creating a special package is a great sign they'll be treated differently than other guests. Second, real testimonials from past honeymooners including photos and/or videos. There is nothing more re-assuring than seeing other honeymooners rave about their experience.
Kristina: What trends are you seeing in the online travel space?
Brandon: We are seeing a lot of smaller accommodation providers start to monitor the social networking sites to learn what people are saying about their properties. It used to be that only the large hotel companies had the resources to monitor social networks but as more and more tools become available, the price of software has decreased opening up the service to medium and small companies. Closely watching the ratings and comments of one's property on TripAdvisor is no longer enough. There has to be dedicated resources to the social networks.
ABOUT THE AUTHOR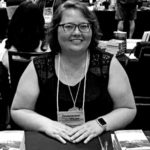 Kristina Knight is a freelance writer with more than 15 years of experience writing on varied topics. Kristina's focus for the past 10 years has been the small business, online marketing, and banking sectors, however, she keeps things interesting by writing about her experiences as an adoptive mom, parenting, and education issues. Kristina's work has appeared with BizReport.com, NBC News, Soaps.com, DisasterNewsNetwork, and many more publications.