Purchases via tablets hot on heels of smartphones, PCs
In just 18 months tablets have come out of nowhere to rival mobile shopping, says Matthew Tod, Chief Executive at Logan Tod & Co. In an online survey conducted in December 2011 14% of respondents indicated they had used a tablet device to make a purchase compared to 15% who had used a smartphone.
"Our research demonstrates that tablets are now growing even faster than the mobile commerce market and it is becoming increasingly evident that one of their primary functions is as online shopping tools, meaning retailers must include them in their multichannel plans for 2012 and beyond," said Tod in recent press release.
This year's holiday season promises to be even bigger online than this year judging by responses to the survey that show 26% of online shoppers plan to spend even more in December 2012. Most are driven online by low-cost delivery (57%), better stock availability (45%), better payment options (46%) and money-saving devices (48%).
Late last year Jumptap revealed that tablets are already nipping at the heels of PCs as the top purchasing device with 63% of tablet owners making purchases on their device compared with 83% of PC users.
"The drastic growth in tablets as a choice device for ecommerce is due to its larger form factor, which is more conducive to the keystroke-intensive behaviors of Internet purchasing and banking," said Paran Johar, Chief Marketing Officer for Jumptap.
ABOUT THE AUTHOR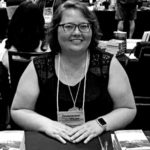 Kristina Knight is a freelance writer based in Ohio, United States. She began her career in radio and television broadcasting, focusing her energies on health and business reporting. After six years in the industry, Kristina branched out on her own. Since 2001, her articles have appeared in Family Delegate, Credit Union Business, FaithandValues.com and with Threshold Media.