Marketers still failing to test website, email on mobile devices
It would be hard for anyone not to know by now that mobile technology is enabling consumers to perform tasks often associated with a PC or laptop while on the go. Those activities include browsing the mobile web and managing email.
It comes, then, as a big disappointment to discover that a whopping 70% of companies have not optimized their website for the growing number of mobile consumers. Even more (84%) fail to design emails for viewing on a mobile device.
"Accepting that consumers often use multiple devices to access email and Internet, if the content is not optimized for the media it directly impacts conversion," said Mark Patron, CEO at RedEye. "For customers trying to view a full scale website on their phone, it's not just frustrating, it's all too-easy to head elsewhere to a properly optimized site."
Of course, if websites and emails were to be tested on mobile devices marketers and their agencies would know about problems encountered by mobile users. However, as the RedEye/Econsultancy Conversion Rate Optimization Report 2011 reveals just 28% of companies and 30% of agency clients have used mobile devices when testing.
ABOUT THE AUTHOR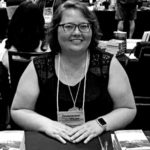 Kristina Knight is a freelance writer based in Ohio, United States. She began her career in radio and television broadcasting, focusing her energies on health and business reporting. After six years in the industry, Kristina branched out on her own. Since 2001, her articles have appeared in Family Delegate, Credit Union Business, FaithandValues.com and with Threshold Media.