iGoDigital: Online CE orders double August – December 2011
When it comes to online shopping more consumers are looking to consumer electronics online. According to iGoDigital's report the order size for consumer electronics doubled, on average, between August 2011 to December 2011 with items 'added to cart' growing by 1000%. Other interesting findings include:
• Online apparel sales shrank (yearly average) but increased 300% during the Christmas-New Year's week
• Online revenues for books, movies and music increased 9% Year over Year
• Health and Beauty shoppers showed 9% higher conversion rates when interacting with targeted email or finding brand information on their own
Also of interest to brands: the mobile numbers. iGoDigital reports nearly 10% of consumers used a mobile device to make at least one purchase during the early morning hours on Black Friday. They also found that brands who added mobile options during the fourth quarter showed significant traffic and purchases increases; in some cases traffic and purchases doubled.
"This shows that people were using their mobile devices to research products more often than they were purchasing directly from them, but when they decided to purchase they were checking out with more items in their cart than on the web," was written in the report.
ABOUT THE AUTHOR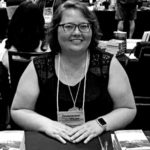 Kristina Knight is a freelance writer based in Ohio, United States. She began her career in radio and television broadcasting, focusing her energies on health and business reporting. After six years in the industry, Kristina branched out on her own. Since 2001, her articles have appeared in Family Delegate, Credit Union Business, FaithandValues.com and with Threshold Media.