75% of marketers to up social media spend in 2012
Social media is becoming an increasingly valuable marketing channel and marketers are getting onboard and finding success. Eighty-eight percent believe they are getting a positive return on their ROI.
How they measure success varies from business to business. "Different businesses are measuring the benefits and measuring the ROI in different ways, which I think points to in some cases just how early businesses are in the cycle of social media," said Victoria Ransom, founder and CEO of Wildfire. "In other cases I think it just points to how a business would measure success in marketing."
Thirty-eight percent of respondents said they measure social media's success in terms of increased numbers of Fans, Likes and comments, 24% measure success in terms of increased revenue and 15% by increases in brand awareness.
Not surprisingly, Facebook was ranked the number one social media marketing channel (94%) followed by Twitter (74%) and blogs (41%). However, Wildfire forecasts this will all change with the launch of Twitter's branded pages, LinkedIn's developer launch and the continued growth of blogging networks.
Wildfire's infographic reveals that nearly 70% of respondents believe Facebook Fans are more valuable to them than non-Fans, and the top three reasons why are:
• New customer recruitment – 44%
• Higher conversion rates – 18%
• More frequent purchases – 18%.
Three-quarters of marketers surveyed said they intend to increase their spending on social media over the coming year.
ABOUT THE AUTHOR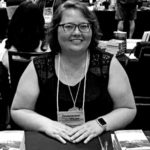 Kristina Knight is a freelance writer based in Ohio, United States. She began her career in radio and television broadcasting, focusing her energies on health and business reporting. After six years in the industry, Kristina branched out on her own. Since 2001, her articles have appeared in Family Delegate, Credit Union Business, FaithandValues.com and with Threshold Media.