Groupon breaks silence to reveal holiday deals sales volume
Speaking publically for the first time since the recent IPO, Groupon Chief Executive Andrew Mason announced that the firm sold more than 650,000 holiday deals between Black Friday and Cyber Monday. That figure represents a five-fold increase compared with last year.
"With more than 2 million Groupons sold worldwide, including 650,000 Grouponicus deals, a 500% increase over last year's Grouponicus sales, our holiday season is off to a phenomenal start, reaffirming how much consumers love shopping locally," said Aaron Cooper, Chief of Gifting, Grouponicus and author of The Gift of Chiefing.
Which Groupon deals were being snapped up?
– 90,000 purchased manicures or pedicures for gifts or perhaps to smarten up for the barrage of Christmas parties
– 25,000 grabbed a stress-relieving massage bargain
– 9,000 are preparing for Winter having bought Coz-e heated blankets with sleeves
– 7,000 planned to lose the Christmas bulge by buying sports equipment.
Amazon-owned LivingSocial, Groupon's closest rival, is reported to have sold approximately 350,000 deals between Black Friday and Cyber Monday. The site offered more than 20 Black Friday holiday deals with national merchants.
Groupon shares slumped below the $20 IPO price last week due to concerns about competition from LivingSocial and worries that the European debt crisis could harm growth of the company's large international business.
ABOUT THE AUTHOR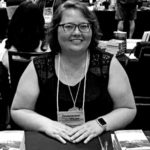 Kristina Knight is a freelance writer based in Ohio, United States. She began her career in radio and television broadcasting, focusing her energies on health and business reporting. After six years in the industry, Kristina branched out on her own. Since 2001, her articles have appeared in Family Delegate, Credit Union Business, FaithandValues.com and with Threshold Media.