Folloyu uses QR Codes to address online content abandonment
So your potential customer is browsing through your website on a PC, perhaps they've even put items into a shopping cart, when they're suddenly called away. They could bookmark the page they were on but what if they want to continue with the task at hand?
Using a new, free program called Folloyu your customers can seamlessly move from one device to another while continuing whatever they have started doing from exactly the point where they left off. The program goes some way to eliminate content abandonment and enables a seamless transition from one device to another.
How is this done? With QR Codes. When a Folloyu user decides to switch from PC to mobile they scan a QR Code provided on a pop-up tab. Even if a customer has logged-on on one device and switched to another they will remain logged in on whichever device they are on.
"Ultimately we hope to change the way online users consume their content and how website owners engage their audience," Folloyu founder and CEO Alfred Shaffir told Bizreport. "Our vision is to make the online environment seamless between devices thus prolonging the time spent on site using the abundance of mobile devices around us."
ABOUT THE AUTHOR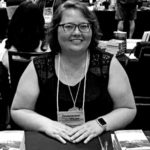 Kristina Knight is a freelance writer based in Ohio, United States. She began her career in radio and television broadcasting, focusing her energies on health and business reporting. After six years in the industry, Kristina branched out on her own. Since 2001, her articles have appeared in Family Delegate, Credit Union Business, FaithandValues.com and with Threshold Media.